KGB Pub (Krčma Gurmánov Bratislavy)
Popular Soviet-themed Bar and Restaurant | Various Styles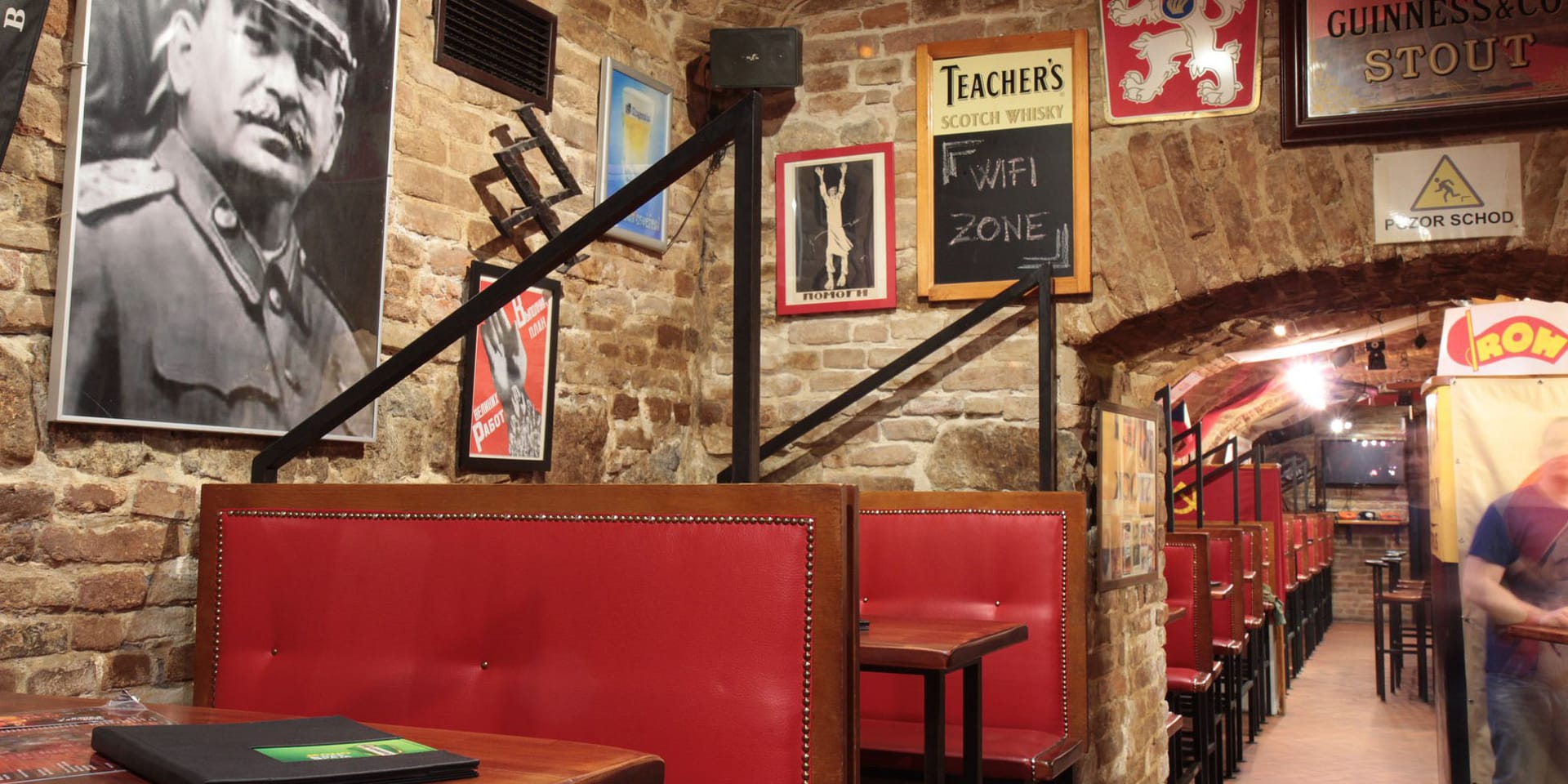 KGB Pub (Krčma Gurmánov Bratislavy)
Krčma Gurmánov Bratislavy (Gourmet Tavern of Bratislava in English) is an sought-after retro bar and restaurant in the center of Bratislava with a large selection of good food, beer, alcoholic and soft drinks. Their credo is good food, good beer and good fun.
KGB pub serves five types of Staropramen and Hoegaarden beer. Food specialties include grilled dishes, steaks, roast knuckle and homemade burgers.
During weekday KGB Pub offers lunch menus (11:00 to 16:00) for 3.60 EUR and their famous Hunter's Special XXL Menu for pretty unbelievable 4.50 EUR.
The place is centrally located on Obchodná shopping street in the vicinity of Radost' Music Club and many other Nightlife Ticket venues.